Announcement De Heus – Rabobank contract
In the presence of Dutch Minister of Agriculture, Nature and Food Quality Carola Schouten, Rabobank India and De Heus India signed a contract on the 25th of May 2018. With this contract Rabobank supports De Heus India with expanding their business in India. The funding allows De Heus India to further improve the De Heus production processes and quality controls with the joined aim to help farmers improve the quality of products they produce as well as increasing their income.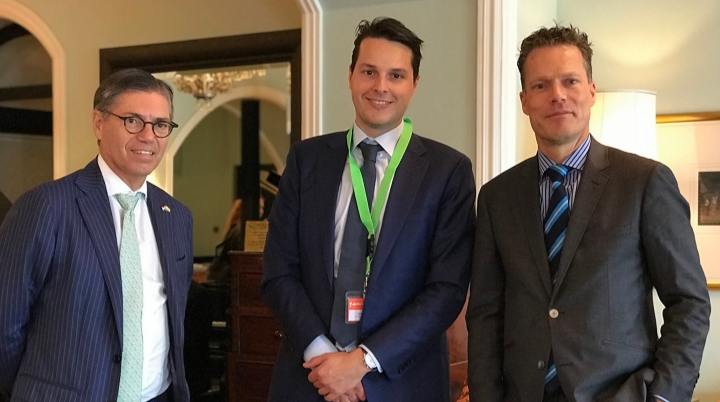 De Heus India
With its growing population, significant economic growth and required improvement of standard of living, agricultural activity and food production in India needs to increase rapidly. De Heus believes that an improved availability of cost price efficiently, sustainably produced food products is essential for the increase of prosperity worldwide. Noticing the high potential of the dairy and poultry market, the lack of quality products, the need for more knowledge and the opportunity to improve, De Heus started in 2017 in India with the production of dairy and poultry feeds in Rajpura, Punjab. Likewise, De Heus has started with the sale of imported fish and shrimp feeds. As a leading feed supplier we offer products for animals in order to increase the income of farmers with the production of more milk, eggs, meat and fish. Through good quality control of incoming and outgoing products and a lot of training De Heus India intends to increase the efficiency and performance of the Indian farmers and double their income.
The contract was signed by D. Paul Schuilwerve (CEO & country head Rabobank India) and Marcel Heijman (manager International Desk Rabobank India) and Johannes Drees (Business Unit Manager De Heus India) and Tanveer Malik (General Manger De Heus India).