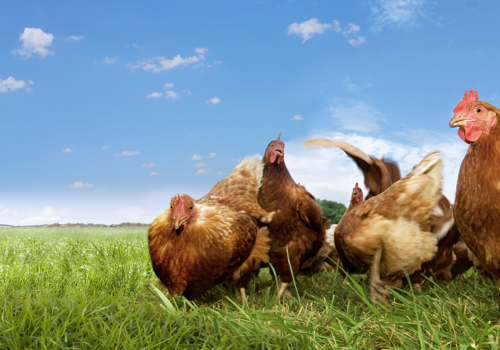 Poultry
Solutions for Broilers and Layers
Contributing to healthy chickens and your poultry farm
As a poultry farmer, you aim for the best results through healthy flocks with high production. Poultry performance depends on a large number of factors related to the feed, the housing and the well-being of your animals. Together with our on-farm approach we are able to optimize the feed enabeling you to get the best possible revenue from your poultry. De Heus Animal Nutrition has its roots in poultry farming. On the market you will find our high quality poultry concentrates under the Koudijs brand. You can be assured of the best results when feeding your poultry with these products.
Find a De Heus location near you
We feed different types of poultry
Our feed
Our poultry concentrates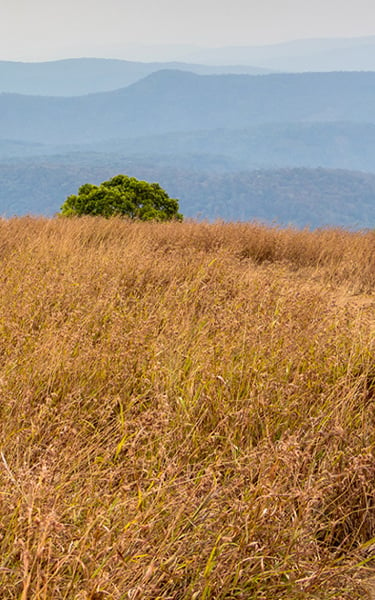 Elevate your chicks' performance with Galdus High Altitude
Galdus High Altitude prestarter is formulated for optimal development and a positive response towards the additional challenge of healthy growth at high altitude. The use of premium high quality ingredients and carefully balanced levels of dietary energy and protein ensure the best start for your day old chicks.
Learn more
Dual purpose chicken
These dual-purpose chickens are raised both for eggs and for meat. In most cases, you will raise a chicken like this primarily for eggs during its more productive laying period and then slaughter it for the meat. In order to provide enough nutrients for your dual purpose chickens to provide you with enough eggs during the productive laying period you can use the Koudijs Layer product portfolio as a basis and mix in the raw materials you have available at your farm house. If you would like to fatten up the chicken more ensure sufficient feed availability close to your chickens.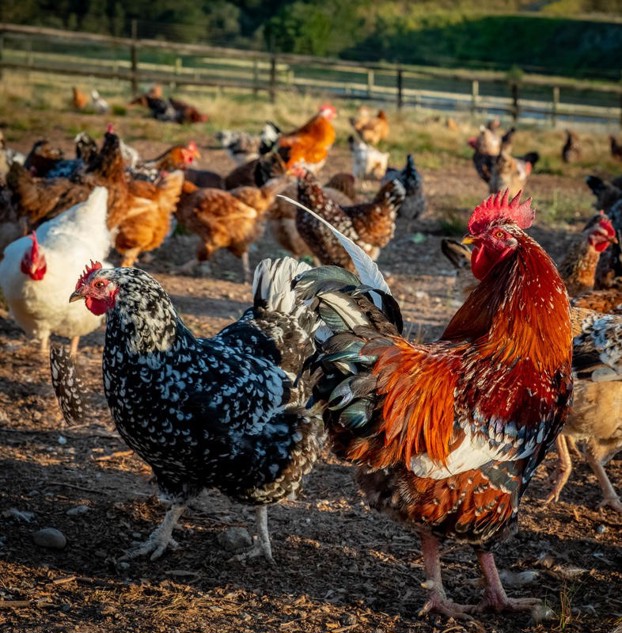 Insights into poultry
Having the latest and best insights on Poultry will steer your farm forward. Via De Heus you have access to these new insights, gained on our own test farms, R&D facilities and (R&D-)partners. These insights are brought to you on a practical way via our specialists, tools, articles and off course in our feed solutions. With our management tools and our advice, on for example ventilation, husbandry, water management and feed management, you and De Heus work together in achieving your farm goals.
More articles on poultry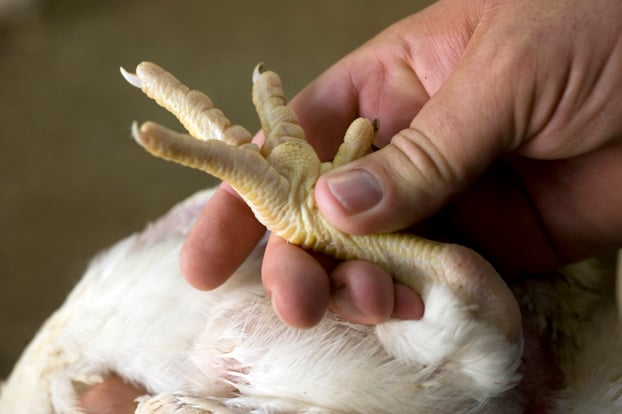 Poultry research
The aim of the poultry research done by De Heus is to offer the best economic and technical solutions for the different breeds. The experience is growing on daily basis by the intense research programmes in our own R&D facilities in Europe and Asia, taking animal health, uniformity, and the quality of your end product into account. The balance between input, management and output is supported by a number of feed-solutions available for your farm.
More about our research programs