De Heus Animal Nutrition strengthens its position in Indonesia with the acquisition of Neovia Indonesia
On the 2nd of June, De Heus Animal Nutrition (De Heus) completed the acquisition of the compound feed operations of Neovia Indonesia (PT Welgro Feedmill and PT Wirifa Sakti) from ADM. With two compound feed mills located in West-Java and East-Java and total sales volume of 125,000 tonnes in 2019, Welgro and Wirifa focus mainly on the poultry, aqua and swine feed segments. For De Heus Indonesia, the acquisition is an important step in its ambition to become a leading player in the Indonesian animal feed market.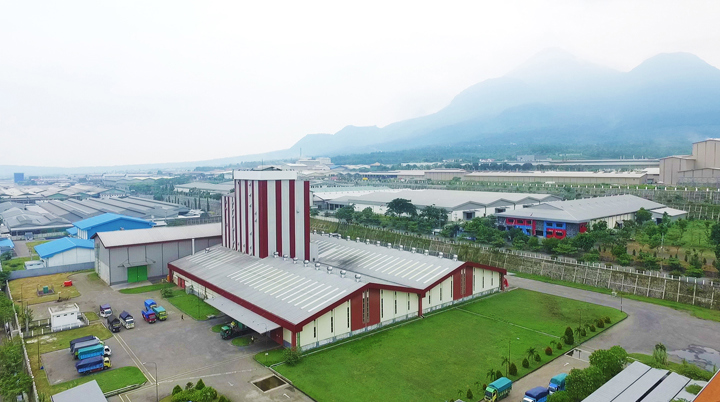 Gabor Fluit, Business Group Director De Heus Asia: 'After our successful entry into Indonesia in 2018 through the acquisition of PT Universal Agri Bisnisindo (UAB) in Bekasi, West Java, this acquisition will accelerate our Indonesian growth strategy. It gives us an excellent opportunity to expand our position in key livestock and aqua farming areas, close to our existing and potential new customers.'
'We live in turbulent times due to the Covid-19 virus, as a result the demand for animal feed has decreased slightly. On the longer term we believe markets will recover. De Heus is a company focused on the longer term and dedicated to bring new technology and real progress to the markets in which we operate by working closely together with our customers.' It is estimated that the size of the animal feed market in Indonesia will increase from 19 million tonnes in 2019 to 22 million tonnes by 2022. Indonesia's current population is 273 million, making it the largest consumer market for proteins in Southeast Asia. The demand for animal proteins will continue to increase over the coming years due to the growth in disposable income and population as well as the change in consumer preferences.
Gabor Fluit: 'Since the UAB acquisition, De Heus has replicated its successful market approach developed in other Southeast Asian countries, supporting the further professionalisation of independent farmers in the local livestock and aqua farming sector with premium-quality animal feed products and practical feed and farming advice. In addition, we have improved production processes, invested in technical training of personnel and started construction of a new production line for aqua and poultry feed at the existing UAB feed mill.'
Kay De Vreese, President Director De Heus Indonesia: 'We are very pleased that our focus on improving product quality and sharing best practices is recognised and appreciated by significantly growing customer base in Indonesia. We will continue to implement our investment plans over the coming years.'
He continues: 'We are very pleased to welcome the Welgro and Wirifa employees as new colleagues to De Heus in Indonesia. We have come to know Welgro and Wirifa as dynamic companies with a focus on continuous improvement, which is an excellent fit with De Heus' company culture.'
'The coming year will be an important transition period. We will identify the investments needed in the production processes to improve product quality and increase production capacity. In addition, Welgro and Wirifa will be aligned with De Heus standards so it will create a strong and unified De Heus organisation in Indonesia. We will also continue to assess potential opportunities to strengthen our position in the value chain, both organically and through acquisitions.'