De Heus opens Aquaculture Research and Development Centre
On May 4 th Royal De Heus proudly celebrated the opening of the Aquaculture Research & Development Centre in Vinh Long, Vietnam. This De Heus R&D Centre is supported by three organisations: Fresh Studio, Vietnam's Can Tho University and the Netherlands' Wageningen University. This state-of-the-art centre enables De Heus to test innovative feed formulas and new Aquaculture farming techniques.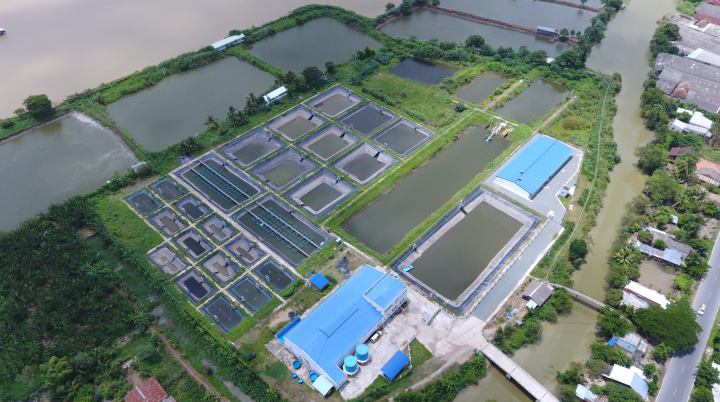 The opening of the Research and Development Centre was preceded by an Aquaculture Feed Workshop on 3 May, attended by international aquaculture feed specialists. During this workshop attendees learned more about the global trends in sustainable aquaculture production, selective breeding, with a special emphasis on aquaculture nutrition and feed management. During the opening and after the ceremony on 4 May all attendees visited the 6 ha Aquaculture R&D Centre with its 111 indoor tanks and 25 outdoor ponds, as well as the 2 pumping stations, 2 water treatment ponds, bio-filter tanks, laboratory, storage buildings, offices and the facilities for the employees. The opening of the Centre is one of the initiatives visible to realize De Heus 'Powering Aquaculture Progress' ambition.
Mr Gabor Fluit, Business Group Director of De Heus Asia, said during the opening that the R&D facility is a huge step for De Heus both locally, regionally and globally. He noted: "Due to the growing world population and the need for food, we are expecting a growth in the consumption of aquaculture protein. This unique R&D facility gives the Aquaculture sector the ability to develop more sustainable and efficient ways for the production of aquaculture, especially fish. It will increase the knowledge of fish farmers, fish processors and fish feed distributors. The facility will be used by De Heus to conduct Aqua R&D activities. The new facility can also be used by other public and private organisations for their (contract) research activities. This means our facility will contribute to the further professionalization of the total Aquaculture sector." Mr Fluit continued: "This facility, in the centre of the Mekong delta, is equipped to test the nutritional value of ingredients, innovative feed formulas and innovative farming techniques. We will also use it to train farmers in farming management and best practices."
The Aquaculture R&D facility will first focus on Pangasius and Tilapia farming systems, but will also be used for other species. The indoor operation of this Aquaculture R&D centre has been in operation since September 2015. The outdoor operation started in March 2017. The project was established with a project contribution from the Dutch Ministry of Foreign Affairs.