De Heus opens Quality Laboratory in Rio Claro, Brazil
The multinational De Heus, an expert in animal nutrition, launched its Quality Laboratory last Monday, in Rio Claro, São Paulo, Brazil. This is only the first in a series of events that represent the growth of the company in Brazil - the other ones were in Toledo and Londrina, in Paraná. During the celebrations, Koen De Heus, Global CEO of the company and Ton van der Laan, member of the Royal Group De Heus Board were present, and they came especially from the Netherlands to welcome the press.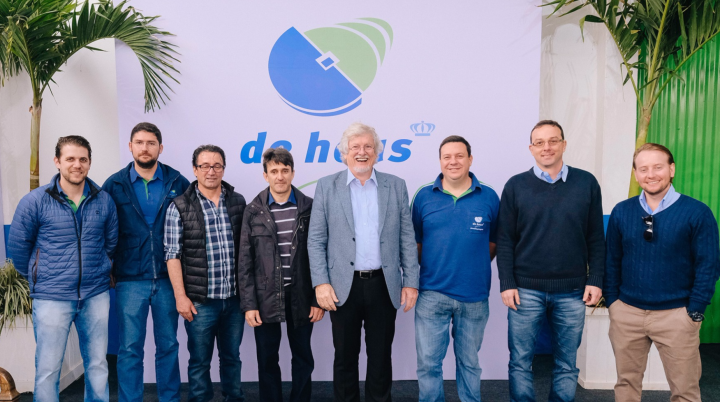 Hermanus Wigman, president of the company in Brazil, summed up the feeling of satisfaction with the vision of De Heus for the region and the country Brazil.
"The word we can use for this is evolution - in quality, competitiveness and profitability. It is a look at the future, our business and to all those around us. This is exactly what De Heus intended to do from the day of its foundation: to have an innovative spirit and the incessant search for Evolution"
He pointed out, during the event, the steady growth of the company in five years in Brazil and market recognition, which allowed solidify that image and increase the number of employees by 60%. The mayor of Rio Claro, João Teixeira Júnior, as well as other local authorities, was present at the event to learn about the new project. "People are more concerned about the animal feed issue, and De Heus is adding even more technology and innovation to the region," he said.
The new laboratory has a 270 m² structure, state-of-the-art equipment, a team specialized in high-precision nutritional analysis, and will broaden the qualitative spectrum of the company's finished product and ingredient analyzes. A major differential of the De Heus laboratory will be its integration into the company's global laboratory network and international processes of proficiency in organizations such as BIPEA, aligning with the best international laboratory standards. To implement the new laboratory, the company invested about  R$5 million in the facilities, in addition to investments in hiring and training specialized staff. To learn more, visit: www.deheus.com.br.