De Heus Russia opens Prestarter factory
On May 22nd, during the VIV Russia trade show, the special piglet prestarter factory in Lakinsk, Russia was officially opened. The official opening was performed by the Dutch Ambassador in Russia, Ron Keller, together with Maxim Sazonov, Koen de Heus and other dignitaries.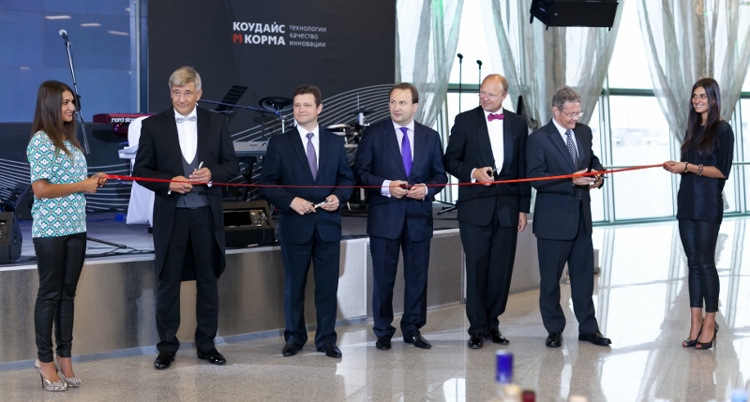 Koudijs MKorma is very successful in Russia in selling premixes from the premix factory by the name of Де Хёс, which is in the same location in Lakinsk. Koudijs MKorma has very quickly become the market leader in premixes in Russia in recent years. Poultry premixes form a relatively large share, partly due to the rapid growth of broiler chicken production in Russia in recent years.
It is anticipated that, due to the local production of high-quality piglet prestarters, there will be more inroads and opportunities for pig farms. The pig industry is growing rapidly in Russia and the intention is to become a leading partner in that country too.