Royal De Heus acquires a majority stake in Ukrainian D-Mix
On 4 March 2019 Royal De Heus has signed an agreement to acquire a majority stake in D-Mix in Ukraine. With this partnership De Heus marks a strategic step in the attractive Ukrainian market for animal feed following over a decade exporting animal nutrition products to Ukraine. The joint venture company will carry out its business activities under the trade name 'Koudijs Ukraine'. Closing is expected in the second quarter of 2019.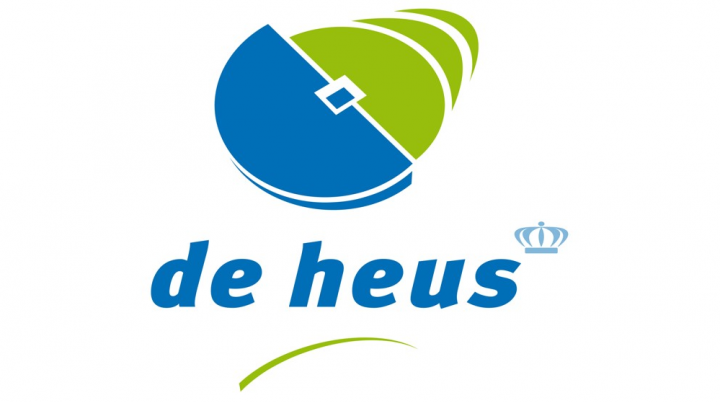 The family-owned business D-Mix is managed by Fedir Shopsky and is located in Zolochiv in Western Ukraine and has a strong regional position. This company produces concentrates speciality feeds and complete feeds, mainly for poultry and pigs. D-Mix has a production capacity of 80,000 tons and crushes 50,000 tons of sunflower seeds and soya beans. Soon, the company will start with the construction of a premix factory which is expected to be operational early 2020. The day-to-day management of the joint venture will be in the hands of Fedir Shopsky.
Mr Shopsky looks to the future with confidence: "I am happy that we have transformed our long-lasting cooperation with De Heus into a partnership. De Heus is the best partner to jointly further expand our growing customer base and offer our customers extra support in professionalising their livestock farms. I believe that the knowledge and long-term vision of De Heus will contribute a lot to the rapid growth of our joint business and together we will go straight forward to the next development phase."


Ukraine is one of the most fertile areas of Central and Eastern Europe. The agricultural sector has been the engine of the Ukrainian economy for many years. The country has grown to become an important player in the international agricultural market. The Ukrainian government invests and stimulates the local agriculture to further increase revenues and production and thus strengthen the international position. It is anticipated that the size of the livestock market will further increase and, consequently, the demand for high-quality and effective animal feed.
The Ukrainian government welcomes foreign investors who contribute additional knowledge and experience in the field of animal feed, livestock farming and farm management. Very few foreign companies have entered the Ukrainian animal feed market so far. Dutch companies have a very good reputation. The above market situation provides an excellent opportunity for De Heus to take this step forward and enter the Ukrainian market. This step is in line with De Heus' ambition to build up leading market positions in countries in which the animal feed market will develop strongly in the coming years.  
Both De Heus and D-Mix have in-depth and specialised knowledge in the animal feed sector for poultry and pigs. This knowledge will be shared and further developed through the international network and expertise of De Heus. This will enrich Koudijs Ukraine's know-ledge in the area of nutrition, livestock farming and production technology, will accelerate innovation, improve the quality of animal feed, strengthen the advice to customers and optimise the production processes.
 "Koudijs Ukraine has a bright future. For many years, we continue to invest to improve our technical support to customers. We believe that our extensive experience in international livestock farming and the animal feed sector will also be of value in further professionalising livestock farming in Ukraine", says Koen de Heus, CEO of Royal De Heus.