Dairy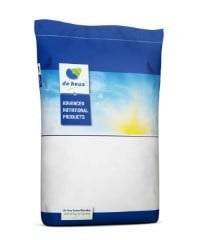 Ruminant concentrate
For dairy cows, calves and beef
Concentrate that contains all essential vitamins and minerals for a healthy growth and production. A versatile solution for all ruminants that can be fed under diverse circumstances.
Practical and simple to use. Produced in The Netherlands.
Consult with your De Heus farm advisor for the optimal mixing instructions suitable for your animals.
Mix with raw materials available to you

Contains essential vitamins and minerals for your cows

High quality ingredients for optimal performance