Royal De Heus production of animal feeds meets high Tesco standards
Various De Heus plants throughout Europe are regularly inspected by Tesco. During its inspections, this British supermarket chain thoroughly assesses whether the production of our animal feeds complies with its specified requirements. We always aim to produce high-quality animal feeds. It is therefore rewarding to see that Tesco found our animal nutrition to be up to their standards during their latest inspection of one of our sites in the Netherlands. This confirms that our quality criteria and method of working continue to meet the highest possible standards.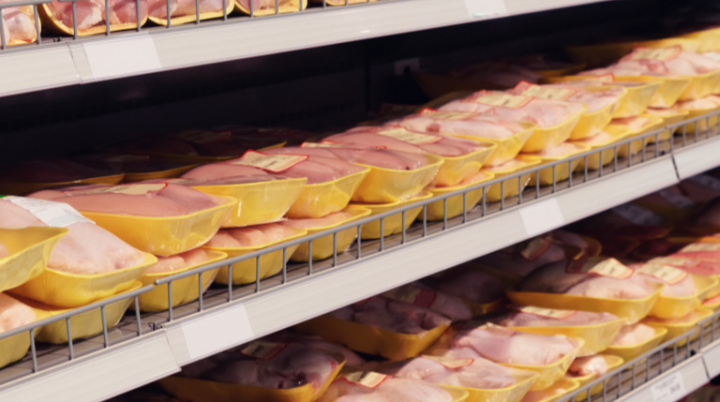 Tesco is a British supermarket chain. It is the third-largest retailer in the world and primarily has shops in the United Kingdom and Eastern Europe. They sell foods, as well as books, clothing, fuel and financial products.
Why an inspection?
Tesco does not sell any animal feeds in its supermarkets. However, Tesco wants to know how animal feeds are produced. This is because Tesco attaches a great deal of importance to the quality and social responsibility of the products sold in its shops, and in the final analysis this is determined by all of the links in the production chain. For the meat sold in Tesco shops, this concerns livestock feed producers, livestock farmers, slaughterhouses, cutting plants and packers. Tesco conducts inspections on a random basis among all companies in the chain. Each year, Tesco selects various De Heus sites for inspection. Various De Heus production sites in Europe supply feed within Tesco's meat chain.
The inspection
During a Tesco inspection, all parts of the quality system are reviewed and tested. Ranging from the receipt and inspection of raw materials to the delivery of the feed to farms - everything is examined in detail. Any questions asked by the inspectors are always quickly and thoroughly answered. In addition, the production and outside premises are elaborately inspected. Finally, a traceability test is carried out. A traceability test checks to see which raw materials (which delivery and which supplier) are processed with the corresponding inspection reports and entry documents. In addition, any analysis results and inspection reports associated with the product must be available. Furthermore, the company must be able to demonstrate to whom the product was delivered.
Additional requirements
In addition to the requirements with which we are already familiar pursuant to quality schemes, such as GMP+, Tesco also has its own requirements. These requirements pertain to various areas, such as safety, working conditions, employee training and hygiene. De Heus amply meets these requirements as well. The minor suggested areas for improvement are always immediately addressed and remedied by our employees. We are proud of the fact that the inspections go smoothly and that we are a strong link within the supplychain.